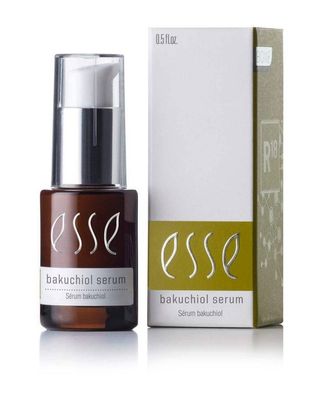 Esse - Bakuchiol Serum 15ml
$76.00
Out of stock
**NEW Product**
Nature's retinol. Renew skin without sensitivity.
Bakuchiol is a natural retinol-like compound that boosts collagen synthesis to smooth fine lines and wrinkles and helps to fade dark spots.
Bakuchiol has been shown to provide improvements in key ageing metrics such as:
Wrinkle depth
Collagen and elastin support
Photoageing
Oxidative stress
Pigmentation
Hydration
Anti-inflammatory activity
Application:
Apply a thin layer over the face twice daily. Follow with a microbiome-friendly moisturiser.

SKU: EBS